This drill is currently in the trash and scheduled to be deleted soon
2 on 1 with stretch pass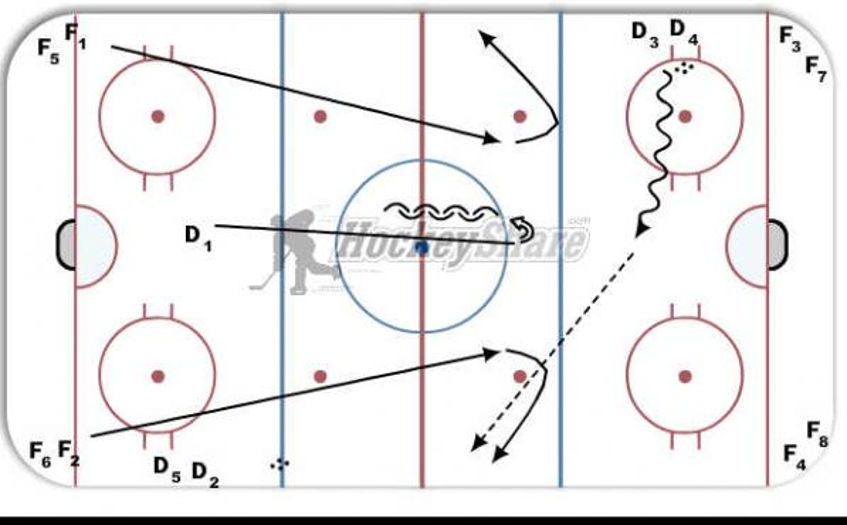 This drill was created using HockeyShare.com's Online Drill Drawing & Practice Planning Platform.
Description
Forwards in four corners; Defense at hashmarks on boards with pucks.
F1 and F2 skate hard to far offside dots and both curl out to boards.
D1 skates hard to below the center circle and pivots and skates backward.
D3 skates to middle of face off circles, reads the D curl and performs a stretch pass to other F.
F1 and F2 go 2 0n 1 on D1.

D3, F3 and F4 repeate from the other direction.
Category: Passing
Tags: Read the D pivoting and pass to the other side.
Posted By:
coachsloan
(Used in 137 Plans)
Created: 2011-10-05, Last Modified 2013-06-03