This drill is currently in the trash and scheduled to be deleted soon
Canada Cup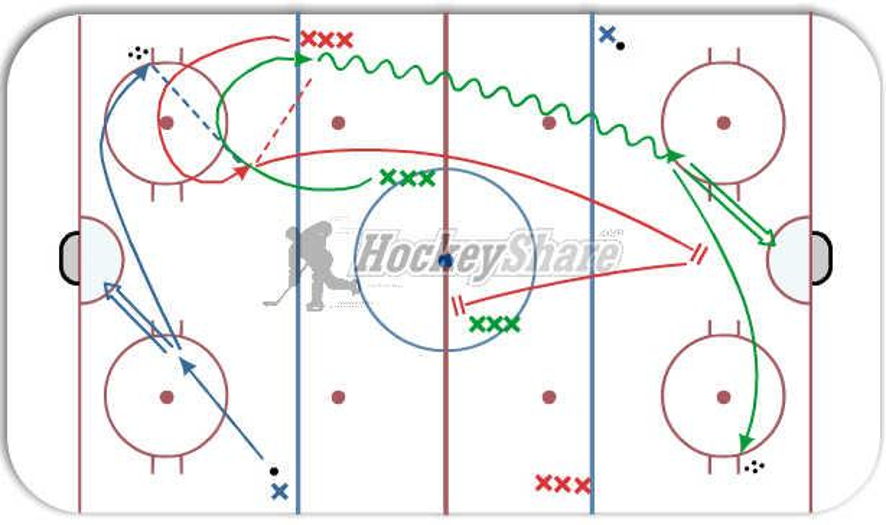 This drill was created using HockeyShare.com's Online Drill Drawing & Practice Planning Platform.
Description
1.BLUE start on each blue line with a puck. After the first whistle the drill is continuous.
2.After initial shot BLUE picks up the puck in the corner and passes to RED who passes to GREEN
3. After RED passes follow the player to the hash marks, stop, and back check to your line.
Notes: -Puck can either be in the corner w/ coaches or at the blue line and it can be a drop pass.

-The back check is optional
Category: Timing
Tags: Timing routes is the key to this drill.
Posted By:
stevehockey6
(Used in 153 Plans)
Created: 2013-10-29, Last Modified 2013-10-22