This drill is currently in the trash and scheduled to be deleted soon
Defense Mini Lightning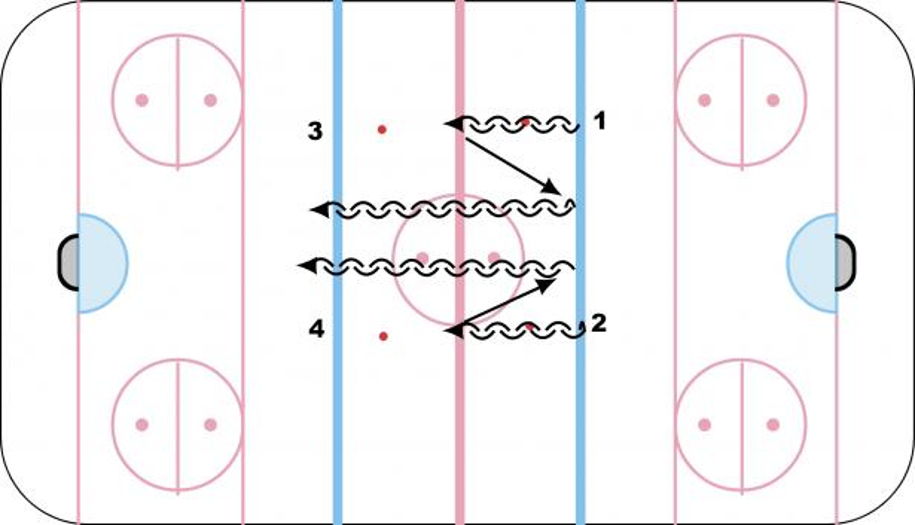 This drill was created using HockeyShare.com's Online Drill Drawing & Practice Planning Platform.
Description
On whistle, 1 and 2 skate to red line backwards, stop and come back to the blue line (forward), stop and finish at the far blue line backwards (returning to the line across from them).
Notes: to make drill more difficult, have players start on their stomachs.
Category: Skating
Tags: -Quickness, -Starts & Stops, -Conditioning, -Transitions
Posted By:
HockeyShare Drills
(Used in 137 Plans)
Created: 2008-01-03, Last Modified 2019-09-28