This drill is currently in the trash and scheduled to be deleted soon
2 on 1 - Neutral Zone Curl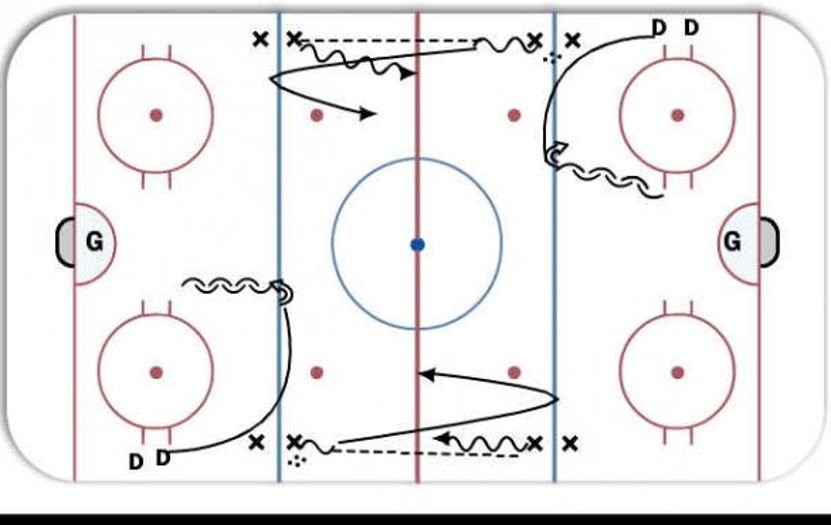 This drill was created using HockeyShare.com's Online Drill Drawing & Practice Planning Platform.
Description
Same drill from both sides

X carries puck then passes to player, player then carries puck
while X curls around neutral zone face off circle.

Both go down the ice as D comes out for 2 on 1.
Notes: Ensure the second X who receives the puck does not leave to early before his line mate curls around face off dot
Category: Competitive
Tags: Competitive, Passing
Posted By:
linop
(Used in 158 Plans)
Created: 2011-10-10, Last Modified 2013-06-03