This drill is currently in the trash and scheduled to be deleted soon
Polish Pass shoot circle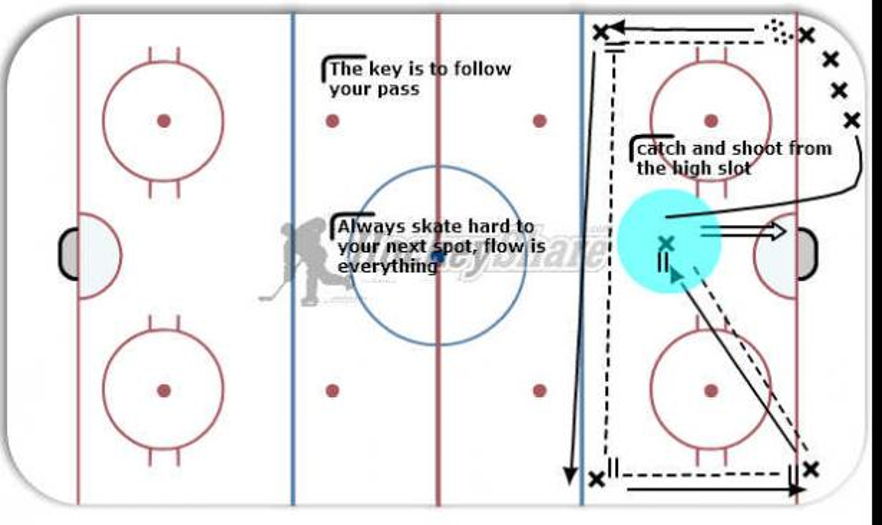 This drill was created using HockeyShare.com's Online Drill Drawing & Practice Planning Platform.
Description
Place pucks into corner.
Position 4 skaters at the 4 spots away from the corner.
Pass puck from corner to the point, then skate HARD to that spot.
Point man passes across to second point man and follows pass Hard
Second point passes to the corner and follows pass Hard
Corner passes to the slot and then follow pass
Slot man catches and shoots
Slot man fills end of the line.
Notes: It is important that you skate hard to your next station to keep flow going.
Category: Passing
Tags: Pass, follow pass, skate, catch and pass, catch and shoot.
Posted By:
Tosated
(Used in 106 Plans)
Created: 2011-06-04, Last Modified 2013-06-03