This drill is currently in the trash and scheduled to be deleted soon
Passing Conditioning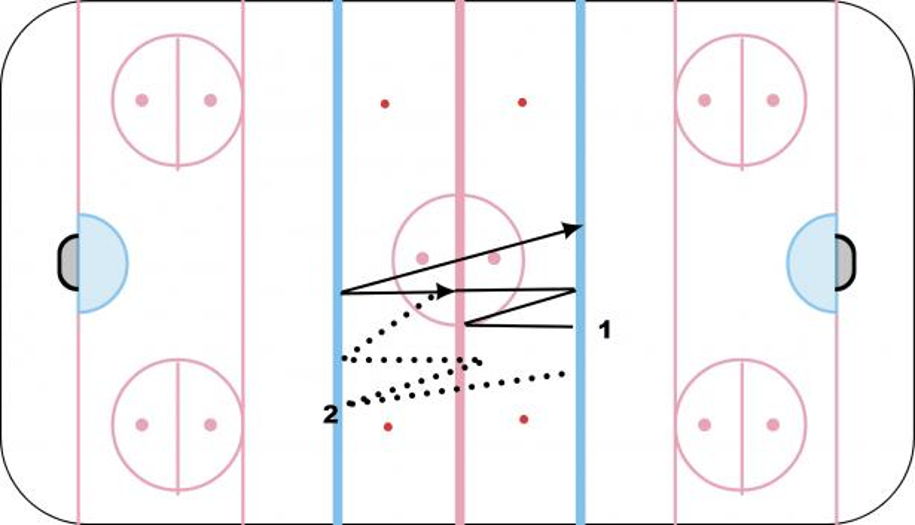 This drill was created using HockeyShare.com's Online Drill Drawing & Practice Planning Platform.
Description
Player skates a lightning pattern (red line, blue line, blue line, back) while passing the puck with a partner.
Notes: This drill works on quickness and conditioning while forcing the player to be prepared to pass and control the puck.
Category: Skating
Tags: -Conditioning, -Passing, -Quickness, -Puck Control
Posted By:
HockeyShare Drills
(Used in 68 Plans)
Created: 2008-02-10, Last Modified 2019-09-29