This drill is currently in the trash and scheduled to be deleted soon
1/4 Ice D Walkout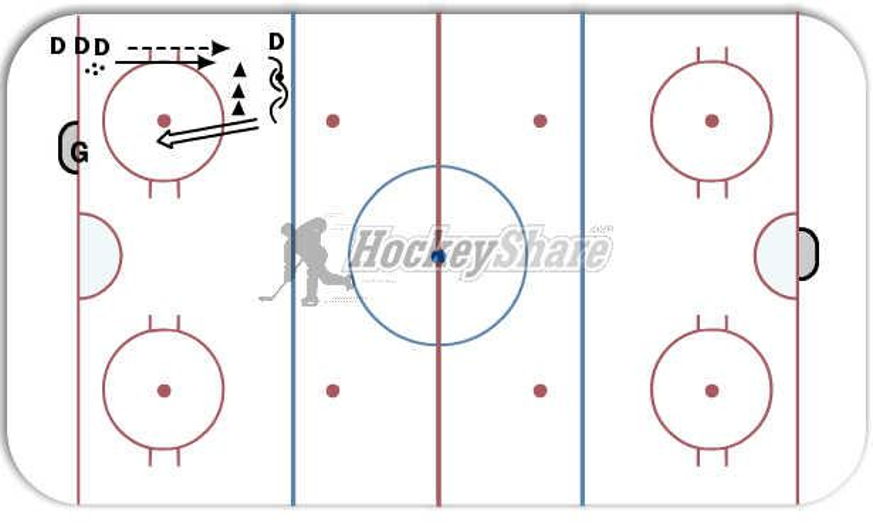 This drill was created using HockeyShare.com's Online Drill Drawing & Practice Planning Platform.
Description
D in corner passes puck up along boards, and rushes point D.
Point D walks puck out past cones to open shooting lane, and shoots on net.
Rushing D becomes next shooter.

Category: Shooting
Tags: Walkout from boards., Hard shot.