This drill is currently in the trash and scheduled to be deleted soon
Quick Regroup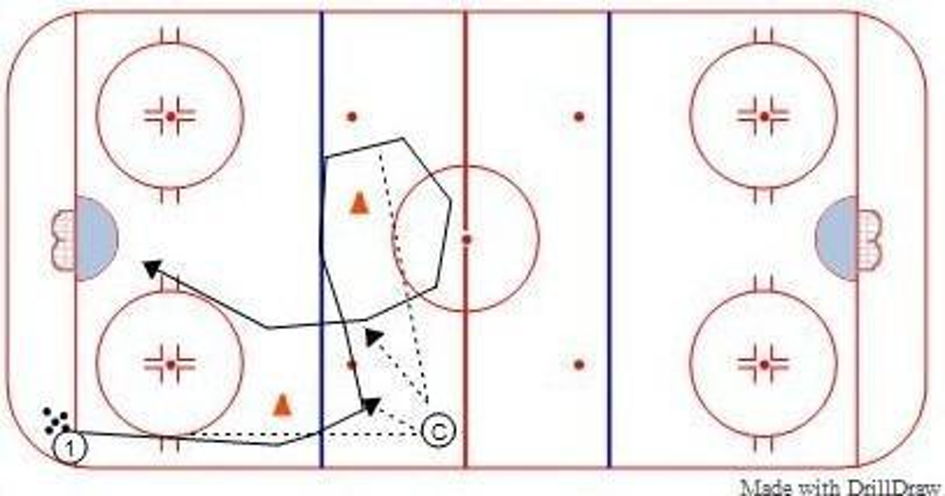 This drill was created using HockeyShare.com's Online Drill Drawing & Practice Planning Platform.
Description
Player one starts from the corner and passes to a coach (or player) at the red line and heads around the first cone. The coach returns the pass to player one. Skater then continues around the second cone and makes a pass back to the coach as soon as he/she has a clear passing lane. The player then cuts through the middle, receives a return pass from the coach and drives to the net.
Notes: coach position can be substituted with a player/backchecker to add pressure to player one while driving the net.
Category: Passing
Tags: -Quick Passes, -Neutral Zone Cutting, -Agility w/ Puck
Posted By:
HockeyShare Drills
(Used in 55 Plans)
Created: 2008-08-18, Last Modified 2019-08-18