This drill is currently in the trash and scheduled to be deleted soon
1 vs 1, 2 vs 1 Neutral Zone Regroup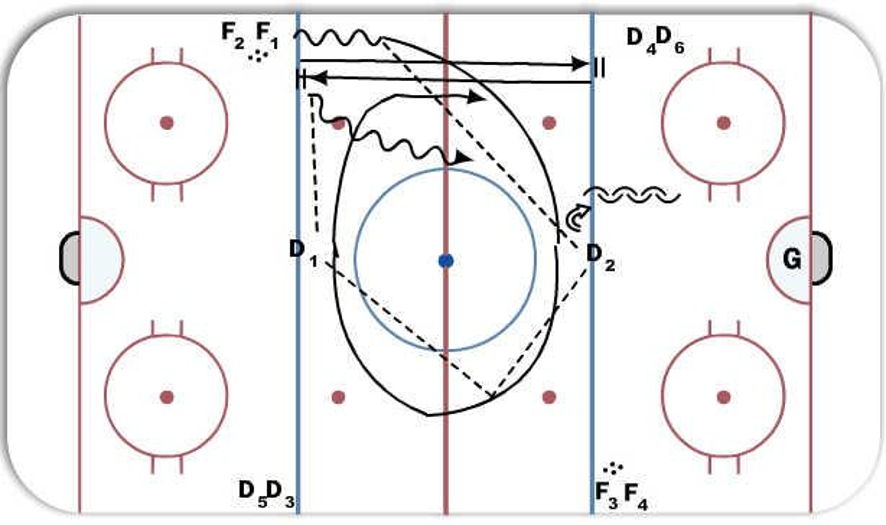 This drill was created using HockeyShare.com's Online Drill Drawing & Practice Planning Platform.
Description
F1 and F2 take off at same time. F1 does loop through the nuetral zone as shown. F2 goes blue line to blue line as shown.

Drill can be done on both sides simotaneously. As soon as D makes final pass they immediately get ready to defend 2 on 1.
Notes: To increase difficulty can have D utilize either forward for nutral zone pass, so F2 must be aware.
Category: Competitive
Tags: Quick Transition for both F and D.
Posted By:
JonFroese
(Used in 58 Plans)
Created: 2012-05-27, Last Modified 2013-06-03