This drill is currently in the trash and scheduled to be deleted soon
Defense Lateral Movement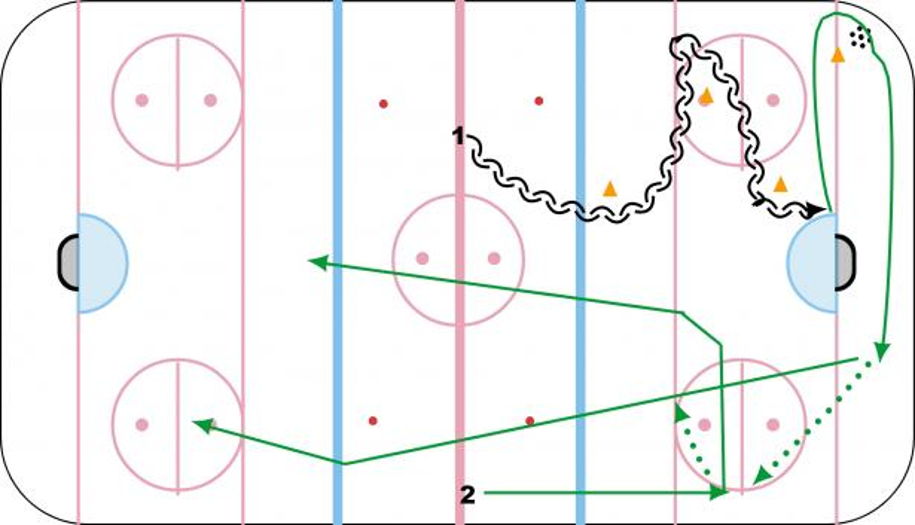 This drill was created using HockeyShare.com's Online Drill Drawing & Practice Planning Platform.
Description
1 starts by executing a backward quick start at the red line and weaving (skating backwards the entire time) throught he cones, stopping at the near-side post.

Notes: Optional 2 on 0 continuation shown in green.
Category: Skating
Tags: -Backwards Lateral Skating, -Mobility, -Backward Quick Starts
Posted By:
HockeyShare Drills
(Used in 74 Plans)
Created: 2008-09-22, Last Modified 2019-09-28