This drill is currently in the trash and scheduled to be deleted soon
1 on 0, 8 Players on ice, carrousell drill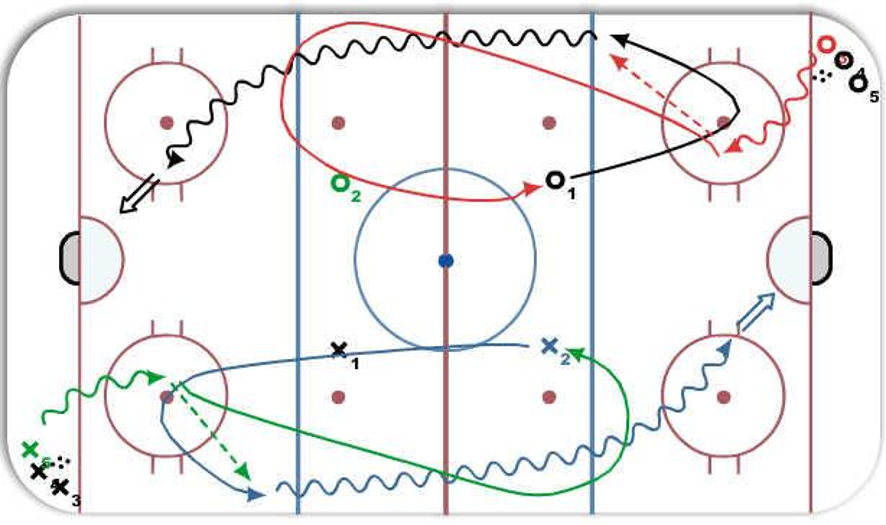 This drill was created using HockeyShare.com's Online Drill Drawing & Practice Planning Platform.
Description
O1 goes deep an recive a pass from O(red), skates down the ice and took a shot. O(red) follows O1, but turns at the opposite bluel line and go the same way O1 did bevor. O2 follows O1 and get a pass....

Notes: 8 Players are in action at the same time
Category: Skating
Tags: fast skating, passing
Posted By:
Coach D.
(Used in 0 Plans)
Created: 2014-03-26, Last Modified 2014-03-26