This drill is currently in the trash and scheduled to be deleted soon
Blues. #5 Mowhawk strech pass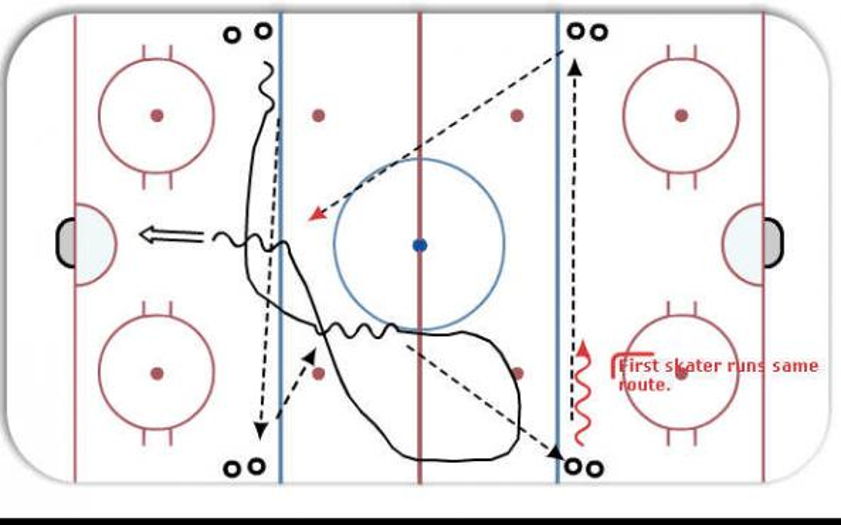 This drill was created using HockeyShare.com's Online Drill Drawing & Practice Planning Platform.
Description
Drill starts at opposite blues on whistle.

1 skates across rink at blue and passes to 2. Return pass to 1. 1 makes a pass to line 3 and makes a mowhawk turn to the boards. 3 makes a pass across ice, Pass is then made to 1 in the middle at blue.
Category: Skill
Tags: Communication
Posted By:
Coach Scott Wiley
(Used in 82 Plans)
Created: 2011-10-25, Last Modified 2013-06-03