This drill is currently in the trash and scheduled to be deleted soon
3 on 3 with Neutral QB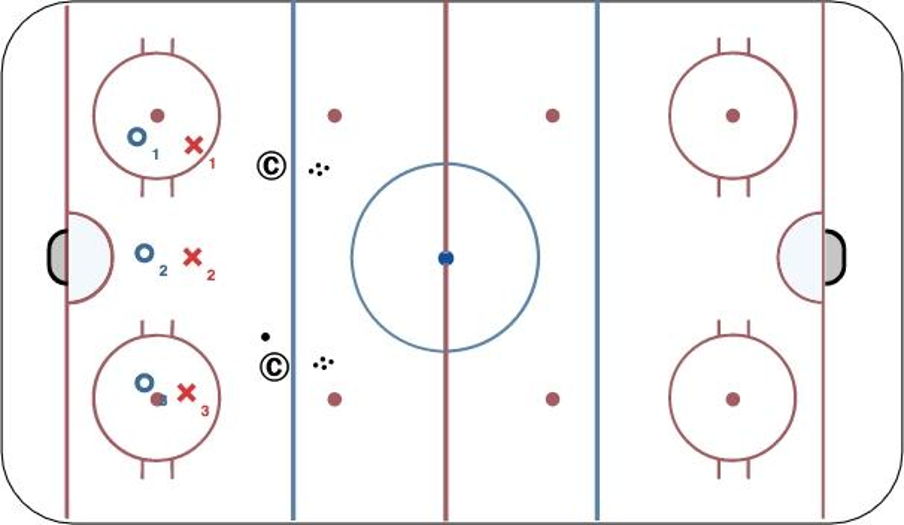 This drill was created using HockeyShare.com's Online Drill Drawing & Practice Planning Platform.
Description
1) Players compete 3 on 3
2) When a change of posession occurs, players must pass out to coaches before they can attack the net
Notes: Coaches can be substitued with extra D to keep more skaters involved. To keep the drill competitive, you can have the group that scores stay in every time. This gives them incentive to try harder.
Categories: Competitive >> 3 on 3, Small Area Games >> 3 on 3
Tags: -Movement away from the puck, -Getting head up when passing to the point, -Competition
Posted By:
HockeyShare Drills
(Used in 238 Plans)
Created: 2006-09-27, Last Modified 2019-11-26