This drill is currently in the trash and scheduled to be deleted soon
Continuous Reverse Drill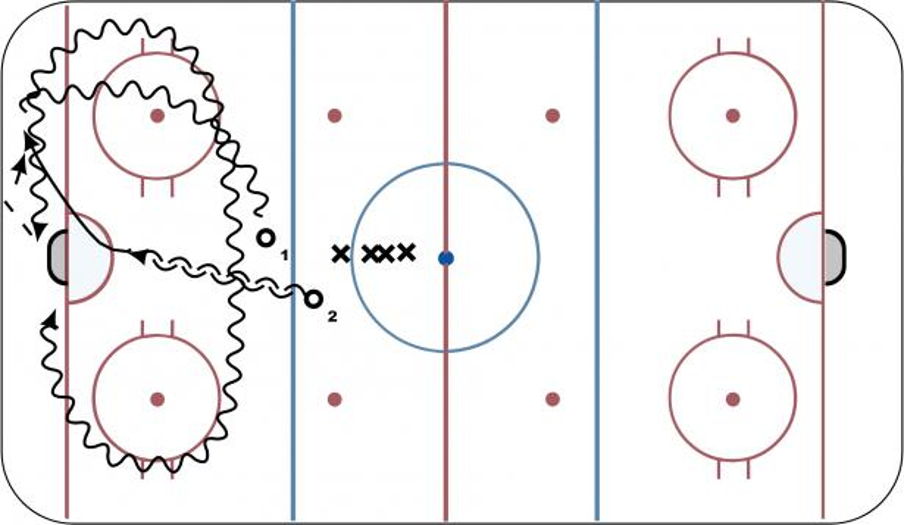 This drill was created using HockeyShare.com's Online Drill Drawing & Practice Planning Platform.
Description
1 Skates around circle and heads behind the net. 2 skates backwards and stops in front of the net, then calls (loudly) for a reverse. 1 banks the pass off the wall. 2 picks the puck up and skates around the tops of both circles to continue the drill with the next person in line.
Notes: Force players to stop in front of the net so it's more game realistic. Don't let them cheat to the corner.
Category: Passing
Tags: -Reverse Passes, -Communication, -Acceleration w/ Puck
Posted By:
HockeyShare Drills
(Used in 37 Plans)
Created: 2009-02-10, Last Modified 2019-04-15