This drill is currently in the trash and scheduled to be deleted soon
Circle - Crossover - Shot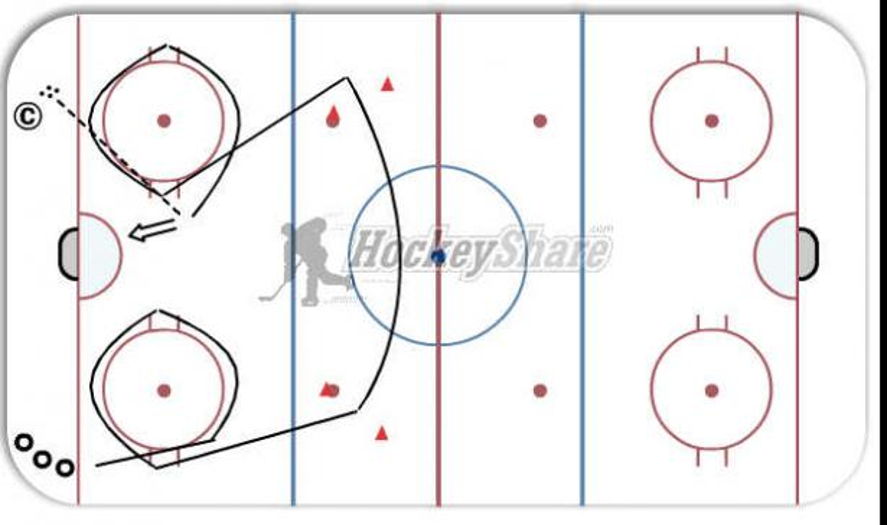 This drill was created using HockeyShare.com's Online Drill Drawing & Practice Planning Platform.
Description
The player starts with a crossover start.
Circle after full speed between the cones.
Circle in the other way.
Received a pass from the Coach in the corner.
Take a shot (one time as possbile)
Stay in the other corner.

Notes: You can doing in the both way.
Add a puck.
Do it backwards.

Modify as well.
Category: Skating
Tags: Crossovers, Circle
Posted By:
Kentin18
(Used in 358 Plans)
Created: 2011-06-24, Last Modified 2013-06-03