This drill is currently in the trash and scheduled to be deleted soon
Musical Pucks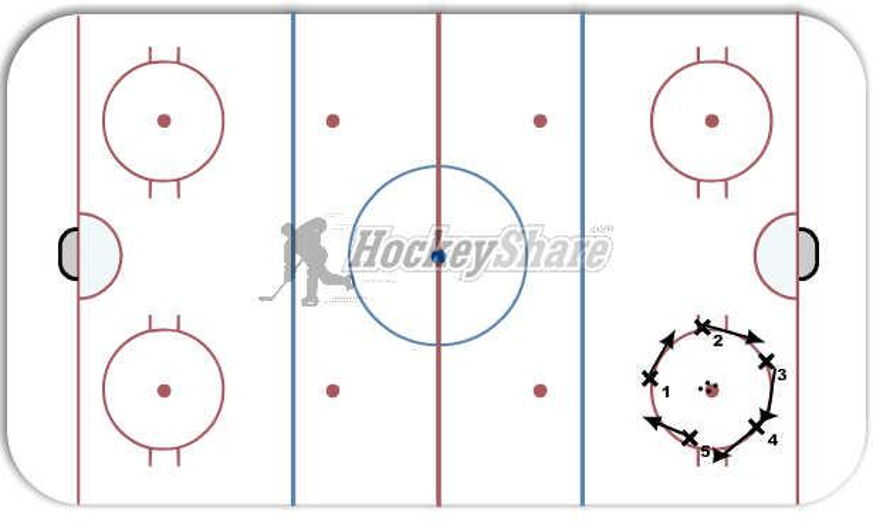 This drill was created using HockeyShare.com's Online Drill Drawing & Practice Planning Platform.
Description
All players circle without puck.
Put 4 pucks in the middle (for 5 players).
At the whistle the players have to get a puck. The one without one is out.
The game continue.
Don't forget to take of a puck.
Notes: It's a Fun little game for youngsters and practice crossovers.
Perfect for finishing a practice.
Category: Skating
Tags: Crossovers, FUN
Posted By:
Kentin18
(Used in 103 Plans)
Created: 2011-06-24, Last Modified 2013-06-03