This drill is currently in the trash and scheduled to be deleted soon
2 Hard Shots on Net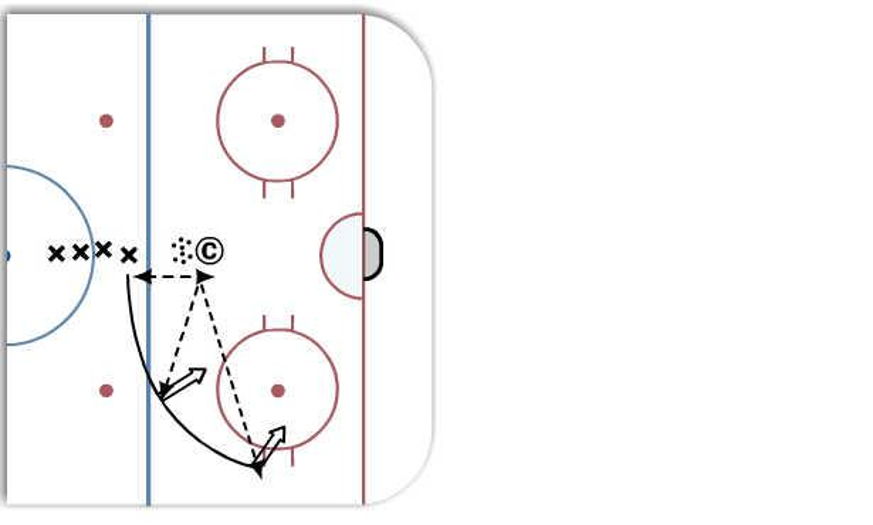 This drill was created using HockeyShare.com's Online Drill Drawing & Practice Planning Platform.
Description
Coach and player pass puck back and forth 3 times. Player heads into zone looking for one-timer pass from coach. Player continues to outside hashes for second one-timer.
Category: Shooting
Tags: Passing, one timer while moving.
Posted By:
rmilman
(Used in 115 Plans)
Created: 2011-12-15, Last Modified 2013-06-03