This drill is currently in the trash and scheduled to be deleted soon
3 on 3 Time Bomb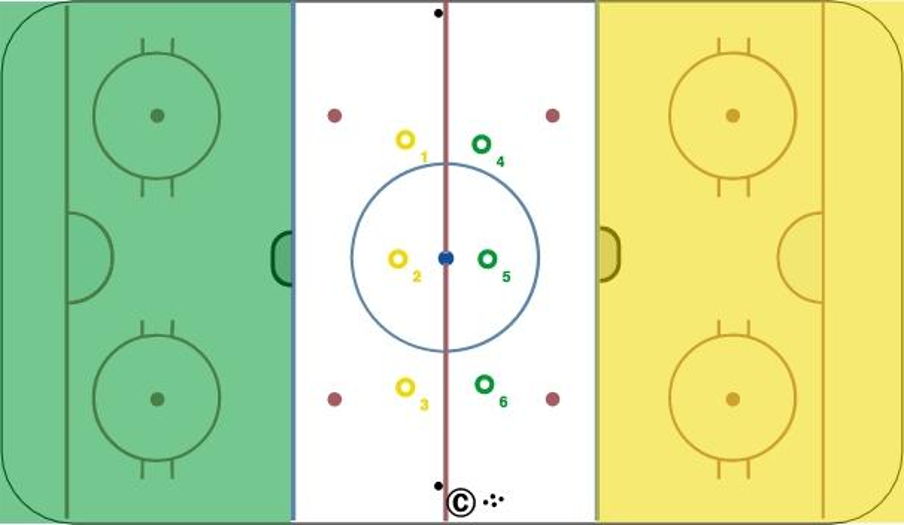 This drill was created using HockeyShare.com's Online Drill Drawing & Practice Planning Platform.
Description
Teams play 3 on 3 in the neutral zone. If the puck goes past the blue line, the attacking team has 3 seconds to regain control of the puck. The defensive team is not allowed to cross the blue line. If the offensive team fails to retreive the puck in 3 seconds, the puck must be given to the other team. The objective is to play aggressively (forecheck) after the puck misses the net.

Notes: Increase time intervals for younger players. Optionally force the puck retreiver to move the puck back into play in the NZ within another 2 or 3 seconds.
Categories: Competitive >> 3 on 3, Small Area Games >> 3 on 3
Tags: -Aggressive Forecheck, -Quick Puck Movement, -3 on 3, -Small Area Puck Control
Posted By:
HockeyShare Drills
(Used in 104 Plans)
Created: 2009-05-03, Last Modified 2019-11-26