This drill is currently in the trash and scheduled to be deleted soon
Back Door Tip Drill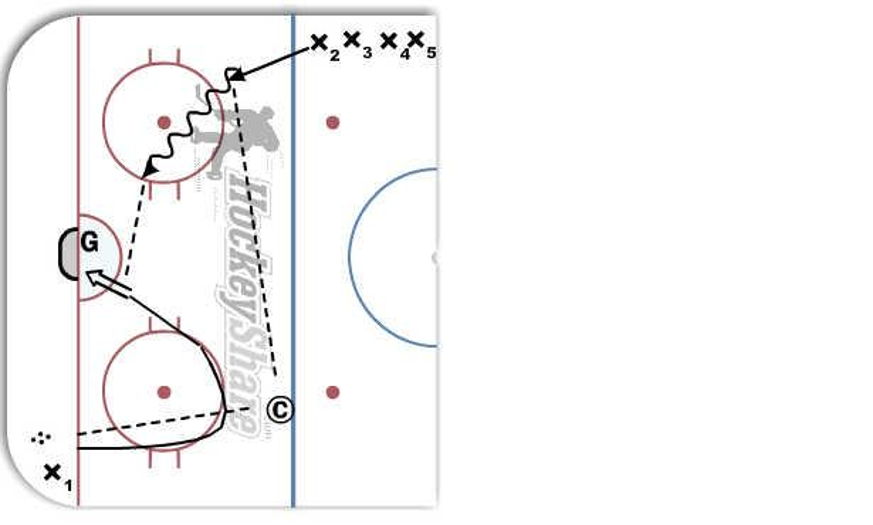 This drill was created using HockeyShare.com's Online Drill Drawing & Practice Planning Platform.
Description
X1 starts with a pass to the coach; other players start on far blue line.
X2 recieves a pass from Coach and drives the net looking for a shot.
X1 curls out over the circle and drives net. Stick down looking for Back door tip.
both look for rebound.
on Whistle. X2 goes to corner to retrieve puck and start next session
X1 joins line outside the blue line.

Category: Shooting
Tags: Both players drive the net and stop; no fly bys
Posted By:
coachsloan
(Used in 391 Plans)
Created: 2011-12-15, Last Modified 2013-06-03