This drill is currently in the trash and scheduled to be deleted soon
3 on 0 with Backchecker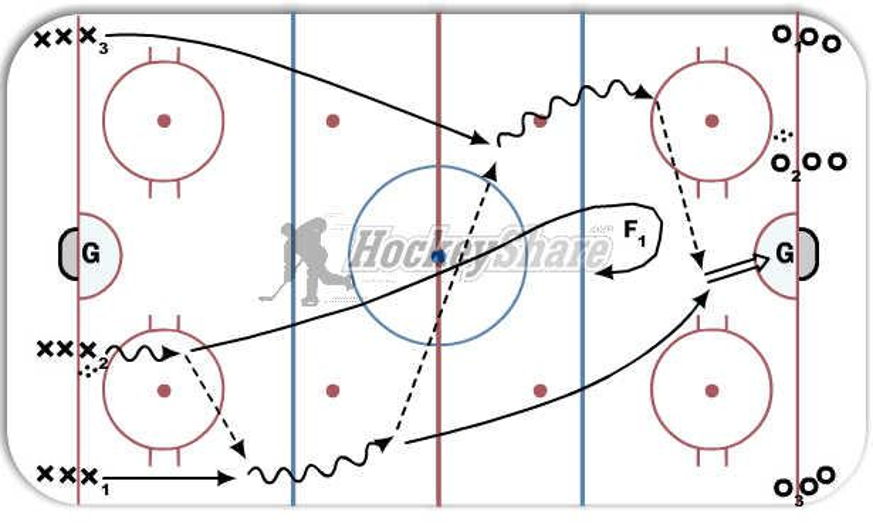 This drill was created using HockeyShare.com's Online Drill Drawing & Practice Planning Platform.
Description
X's start drill 3 on 0 and take shot. One player stays high (F).
O's start when X's cross blue line.
The player that is high (F) picks up an O player and backchecks to goal line.
The other two X's backcheck also to the goal line.
Drill continues, one man stays high to backcheck.
Category: Backchecking
Tags: Communicate, One man stays high to backcheck
Posted By:
coachduello
(Used in 4 Plans)
Created: 2011-07-01, Last Modified 2013-06-03