This drill is currently in the trash and scheduled to be deleted soon
"S" Warm-Up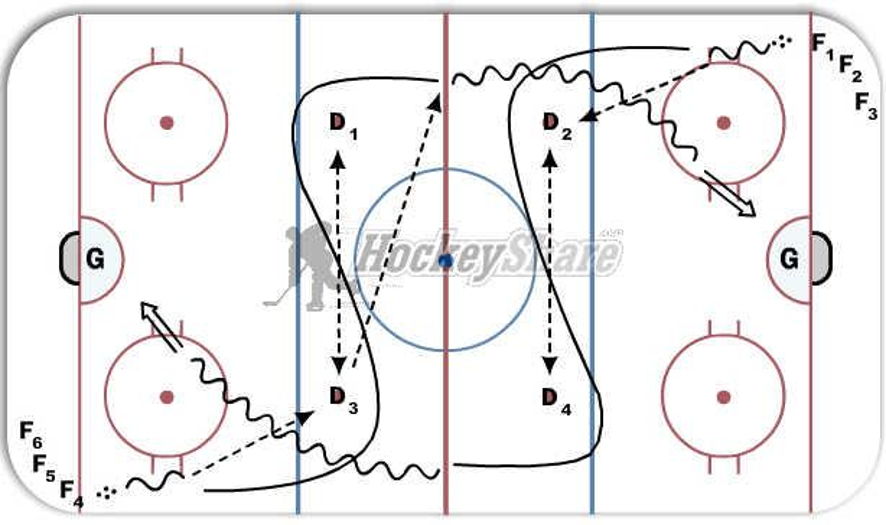 This drill was created using HockeyShare.com's Online Drill Drawing & Practice Planning Platform.
Description
1. On whistle, F take 2-3 strides with puck and passes to D.
2. D makes partner pass, then D partner returns the pass.
3. F skates "S" pattern around the D and receives cross ice pass from D.
4. F takes shot on G.
Category: Warmup
Tags: Firm Passing, Moving Feet,
Posted By:
jasonlohnes
(Used in 63 Plans)
Created: 2015-04-08, Last Modified 2014-11-14