This drill is currently in the trash and scheduled to be deleted soon
Cut & Shoot, Circle Drive (Skill Development)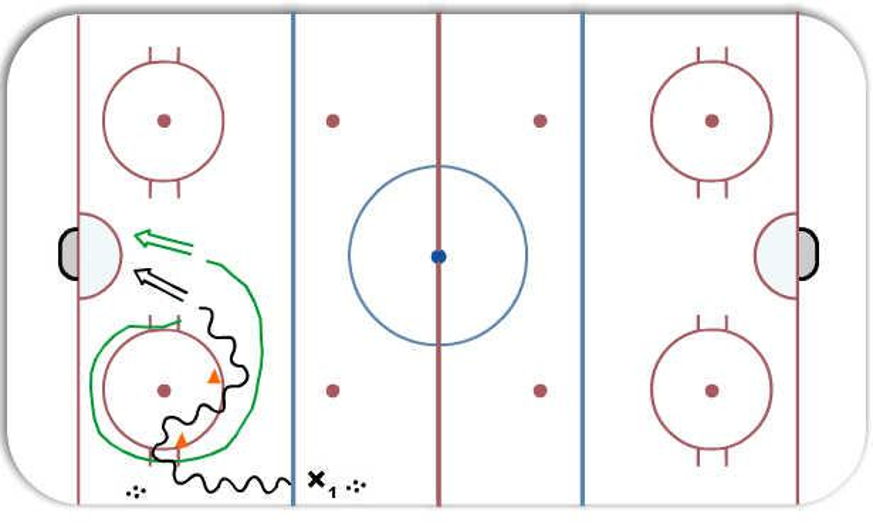 This drill was created using HockeyShare.com's Online Drill Drawing & Practice Planning Platform.
Description
Player starts at the blue line with the puck, drives around the first cone (protecting the puck), then cuts up and around the second cone and shoots in stride.

Player then cuts around the bottom of the circle, picks up a new puck, keeps his feet moving across the top of the circle and shoots in stride.
Notes: Black is phase 1. Green is phase 2.
Category: Shooting >> Misc
Tags: Tight Turns, Cross Overs, Shooting in Stride
Posted By:
HockeyShare Drills
(Used in 184 Plans)
Created: 2011-07-05, Last Modified 2013-06-03