This drill is currently in the trash and scheduled to be deleted soon
1 on 1 Mirror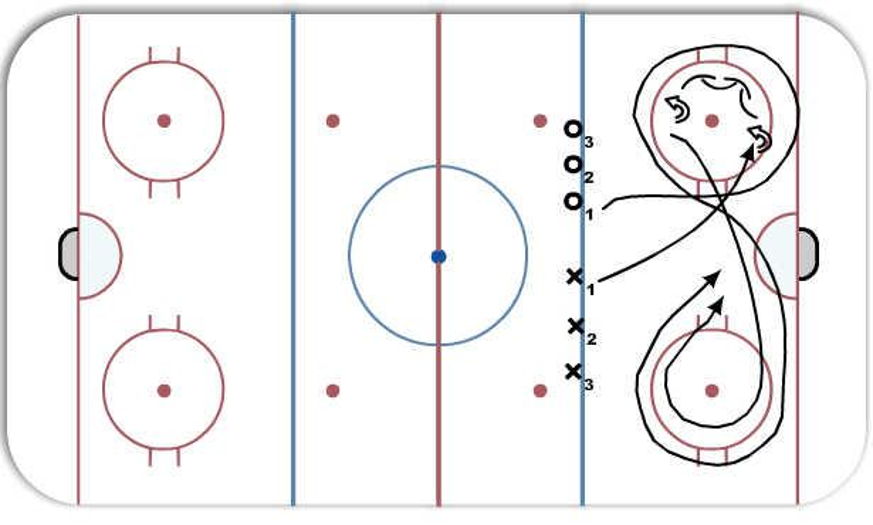 This drill was created using HockeyShare.com's Online Drill Drawing & Practice Planning Platform.
Description
X drives around both circle without puck.
O defends on the inside pivots backwards then back forwards always facing attacker.
Hip on hip around the second circle.

Progression: X becomes puck carrier after first full repetition.
Category: 1 on 1
Tags: Speed, Hip on hip, Puck protection, Competition, Cross overs, Puck control, Pivots, Backwards skating
Posted By:
gurr8
(Used in 120 Plans)
Created: 2012-05-09, Last Modified 2013-06-03