This drill is currently in the trash and scheduled to be deleted soon
5-on-5 Back-check w/ Zone Play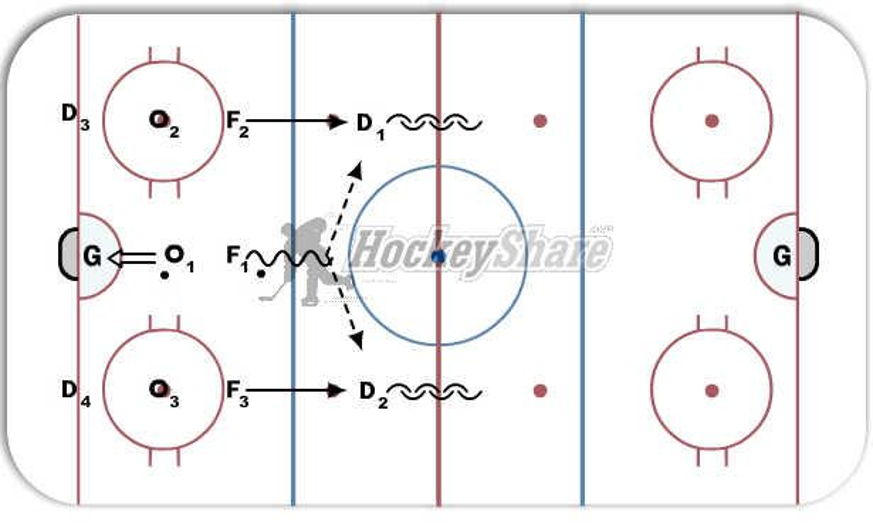 This drill was created using HockeyShare.com's Online Drill Drawing & Practice Planning Platform.
Description
F1/2/3 are the forecheckers on this drill. O1/2/3 are the backcheckers. D1/2 play with the O's and D3/4 play with the F's.

O1 takes shot on net and then F's take off with puck on rush to far end. O's need to backcheck F's. D3/4 follow up and play on offense with F's.

Once into the far zone, F's and D3/4 must play/practice O-zone and forecheck coverage while O's and D1/2 must play D-zone coverage and try to break the puck out.
Category: Backchecking
Tags: Backchecking, Forechecking, Creativity, D-Zone Coverage, O-Zone Coverage
Posted By:
gregory.knuth
(Used in 332 Plans)
Created: 2013-03-05, Last Modified 2013-06-03