This drill is currently in the trash and scheduled to be deleted soon
Posting 2 on 1 Timing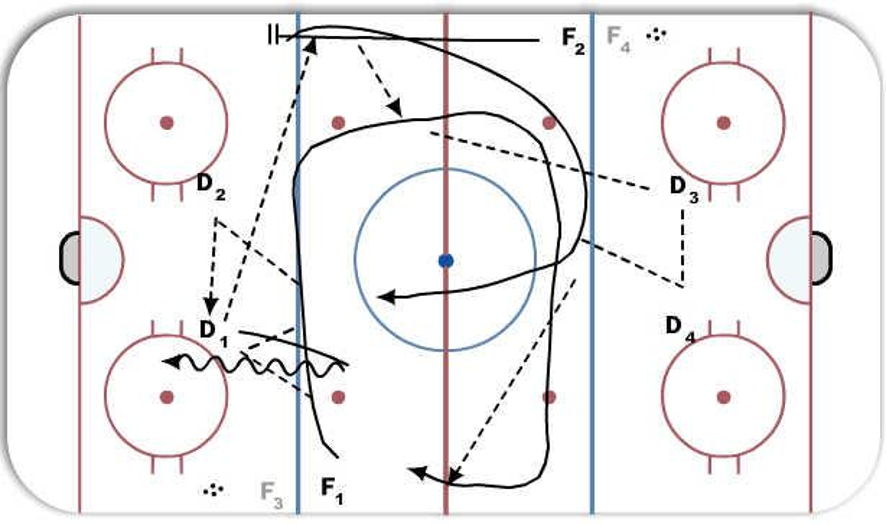 This drill was created using HockeyShare.com's Online Drill Drawing & Practice Planning Platform.
Description
F passes to D, back to F, to D2. D to D. F4 slides down the wall and gets a pass from D1. F4 makes a short pass to F1. F1 to D3, loop wide. F4 swings the middle lane. D to D, D4 to F4. D1 steps up and plays the rush back 2 on 1.
Notes: Both ends go simultaneously.
Category: Timing
Tags: 2 on 1, Quick Passes, Middle Lane
Posted By:
HockeyShare Drills
(Used in 14 Plans)
Created: 2012-01-10, Last Modified 2013-06-03