This drill is currently in the trash and scheduled to be deleted soon
Pepper Drive 2 Puck High/Low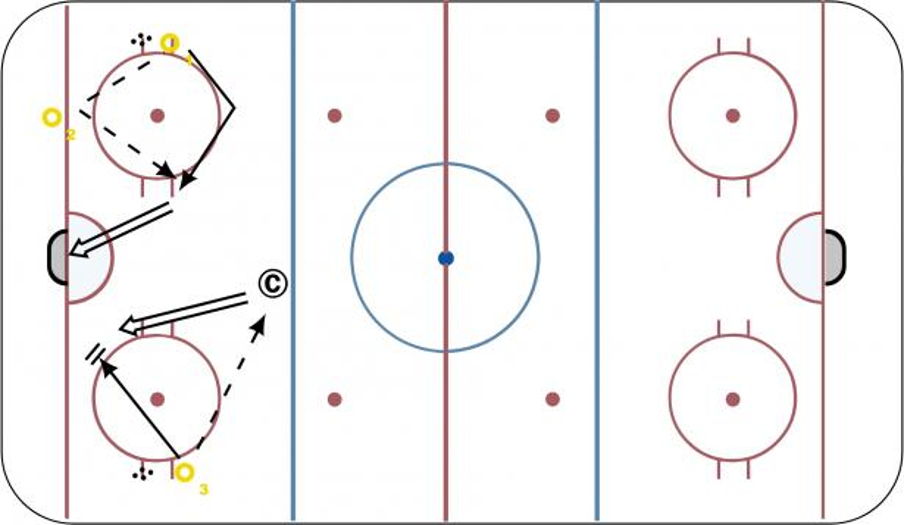 This drill was created using HockeyShare.com's Online Drill Drawing & Practice Planning Platform.
Description
1 begins by passing puck to 2 and cutting around the top of the circle. 2 quickly returns the pass to one for a one-timer.

After the play with 1 is done, 1 stays in front of the net, and 3 begins by passing to Co. Co takes a shot/pass to 1 or 3. Players play the rebound in front.
Notes: Co can be substituted for a defensive player
Category: Shooting
Tags: -Give & Go, -Driving the Net, -Tipping, -Shot Passes
Posted By:
HockeyShare Drills
(Used in 53 Plans)
Created: 2010-01-18, Last Modified 2019-05-04