This drill is currently in the trash and scheduled to be deleted soon
Peppar Drive w/ D & Point Shot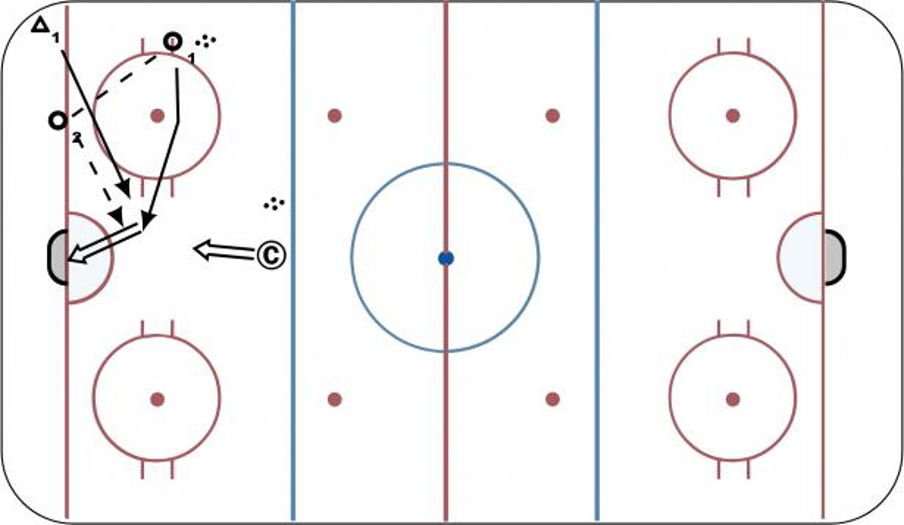 This drill was created using HockeyShare.com's Online Drill Drawing & Practice Planning Platform.
Description
F1 passes to F2 and drives to the net. F2 passes to F1 for a shot. D1 leaves at the same time as F1 and tries to prevent the shot and obtain his coverage.

On next whistle, Co shoots from the point, D1 tries to clear F1 from front of the net.
Category: Shooting
Tags: -Offensive Attack, -Defensive Positioning, -Driving the Net, -Front of Net Coverage
Posted By:
HockeyShare Drills
(Used in 56 Plans)
Created: 2010-11-16, Last Modified 2019-05-22