This drill is currently in the trash and scheduled to be deleted soon
2 on 1 Down Low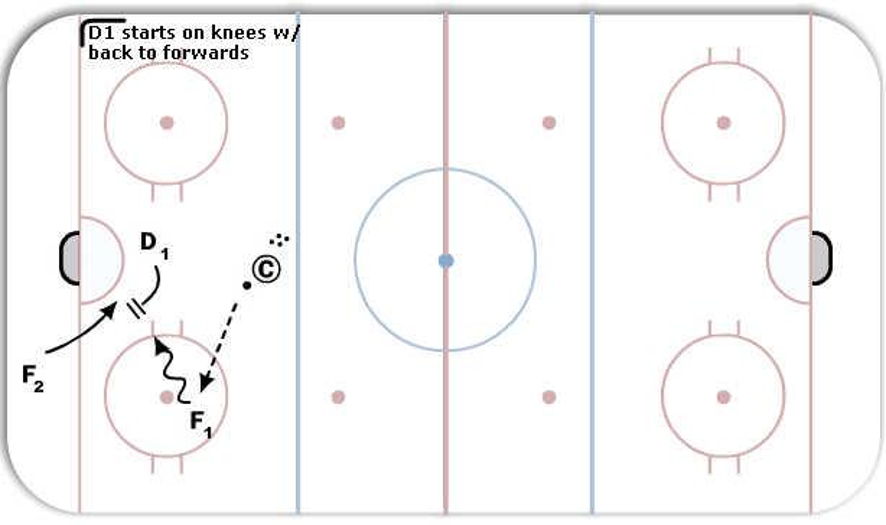 This drill was created using HockeyShare.com's Online Drill Drawing & Practice Planning Platform.
Description
To start this drill, the defensive player starts on their knees with their back to the forwards. On the whistle, the coach passes the puck to either forward and they then take on the defense 2 on 1.
Notes: Defensive player starts on knees with back to the forwards.
Category: Competitive >> 2 on 1
Tags: -Corner 2 on 1, -Overload, -Power Play, -Drive the Net
Posted By:
HockeyShare Drills
(Used in 200 Plans)
Created: 2010-11-28, Last Modified 2016-07-10