This drill is currently in the trash and scheduled to be deleted soon
Up Narrow, Wide Back Passing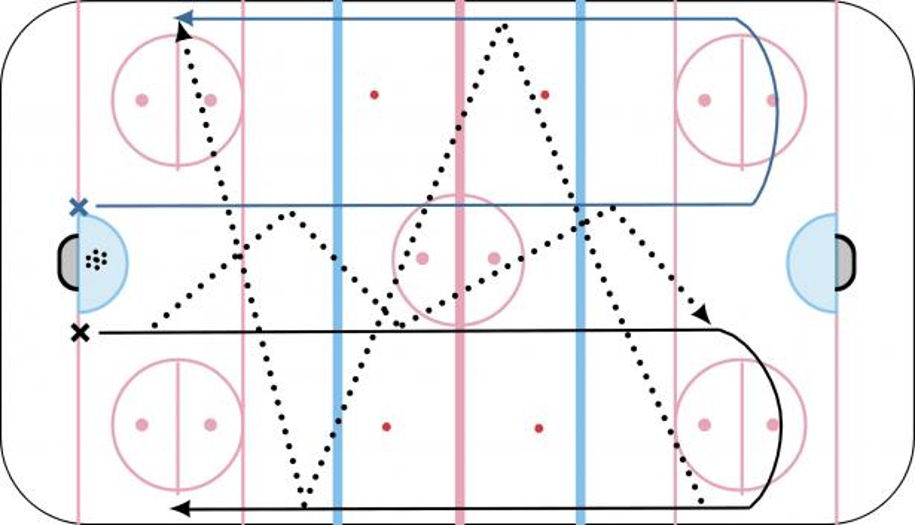 This drill was created using HockeyShare.com's Online Drill Drawing & Practice Planning Platform.
Description
Players line up on opposite sides of the crease. On the whistle players skate up ice staying close together and passing the puck the entire way. When they reach the far hash marks, they peel to their respective corners and come back along the boards, continuing to pass the puck back and forth.
Notes: On their way back, players must keep their heads up and get the puck through "traffic" from other groups going up the middle.

Make sure players are careful if they miss a puck and go to retrieve it.
Category: Passing
Tags: Head Up, Passing Through Traffic, Passing
Posted By:
HockeyShare Drills
(Used in 77 Plans)
Created: 2010-11-29, Last Modified 2019-09-27