This drill is currently in the trash and scheduled to be deleted soon
Continuous Reverse Breakout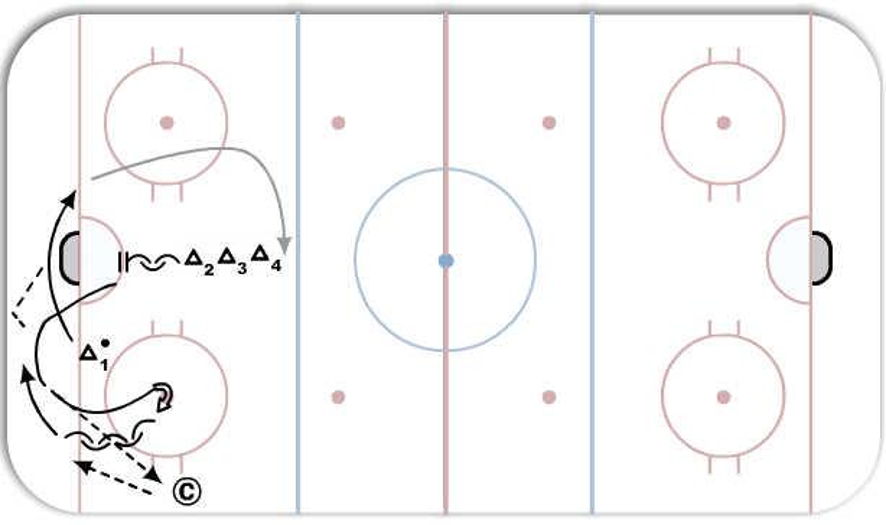 This drill was created using HockeyShare.com's Online Drill Drawing & Practice Planning Platform.
Description
D1 starts w/ puck skating behind the net with a puck. D2 starts backwards to the crease, pivots forward and yells for the reverse pass. D1 leaves a reverse pass off the boards for D2. D1 returns to line. D2 picks up the pass and makes a quick breakout pass to Co. D2 then skates around the dot and gets a return pass from Co.

Drill continues with D2 making a reverse pass to the next D player in line. Drill is continuous.
Category: Passing
Tags: Reverse Play, Quick Breakout Passes, Defensive Net Front Coverage, Continuous Drill
Posted By:
HockeyShare Drills
(Used in 103 Plans)
Created: 2010-12-15, Last Modified 2016-05-04