This drill is currently in the trash and scheduled to be deleted soon
Dman Agility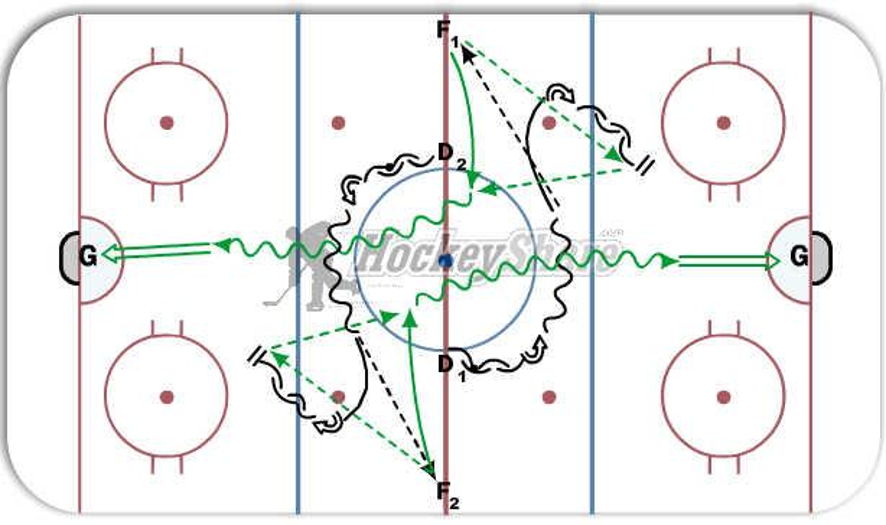 This drill was created using HockeyShare.com's Online Drill Drawing & Practice Planning Platform.
Description
Coach starts drill with whistle, D1 & D2 with backwards crossovers and quick feet drive around face off dot and skate towards player standing at boards.
D Man pass to player on wall and pivot around offside face off dot and receive a return pass from foward.
D Man stops and passes back to foward who breaks through middle of ice for pass.
Fowards skate down and take shot on goalie.

Notes: Make sure fowards stay on their side of center.
Category: Defenseman
Tags: Quick Feet, Agility, Passing, Heads Up
Posted By:
Beavy
(Used in 4 Plans)
Created: 2012-02-14, Last Modified 2013-07-03