This drill is currently in the trash and scheduled to be deleted soon
4 Man Center Chaos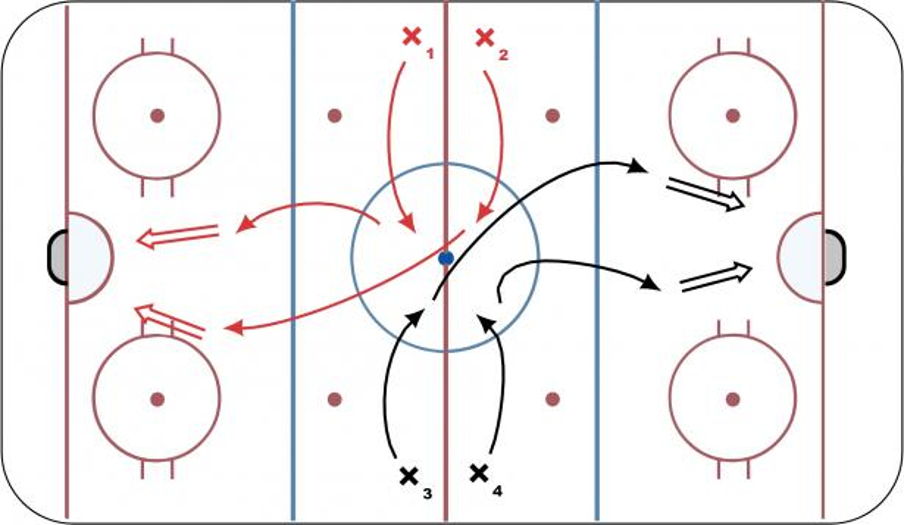 This drill was created using HockeyShare.com's Online Drill Drawing & Practice Planning Platform.
Description
On the whistle, 4 skaters move to the center circle and skate around - staying within the circle. On the next whistle, X1 and X2 shoot at one end, X3 and X4 shoot at the other end. Next group leaves on the same whistle.
Notes: Players must time it and get their heads up to avoid two players shooting at the same time. Have players play the 2nd person's rebound.
Category: Stickhandling
Tags: Stickhandling, Heads Up, Driving the Net, Creativity
Posted By:
HockeyShare Drills
(Used in 125 Plans)
Created: 2010-12-29, Last Modified 2019-09-27