This drill is currently in the trash and scheduled to be deleted soon
1 on 1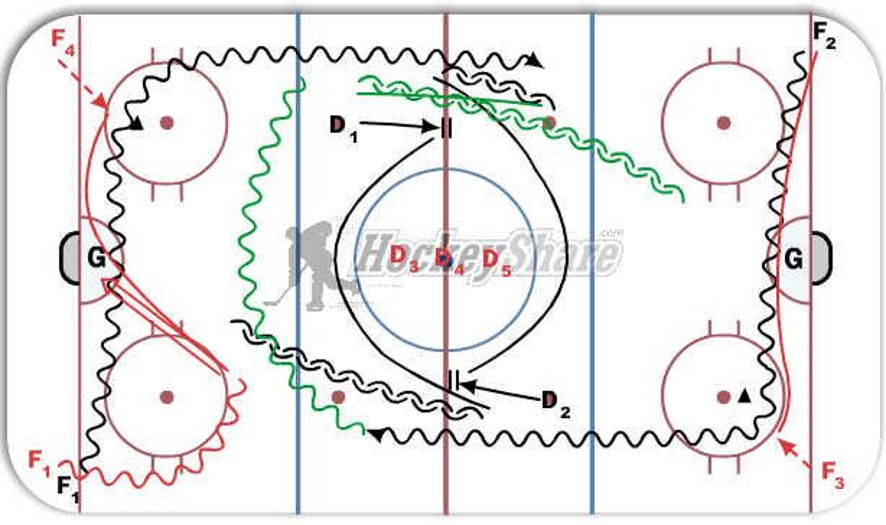 This drill was created using HockeyShare.com's Online Drill Drawing & Practice Planning Platform.
Description
On whistle fowards leave corner with puck and skate around cone head up ice for a 1 on 1 with D man.
D man skates to center skates around center ice circle and pivots to backwards to play a 1 on 1 with foward coming down ice.
Coach can blow whistle half way through drill and D man regroups by skating towards far bluline to engage with other foward who on whistle is now skating around offside dots to engage with him.
Notes: Throw foward in opposite corner to give pass to foward skating across ice.
Throw a shot from foward before getting pass from opposite corner foward before going down ice on 1 on 1.
Category: 1 on 1
Tags: Gap Control, Skating
Posted By:
Beavy
(Used in 3 Plans)
Created: 2012-04-05, Last Modified 2013-07-14