This drill is currently in the trash and scheduled to be deleted soon
1 on 1 Centre Circle - Puck protection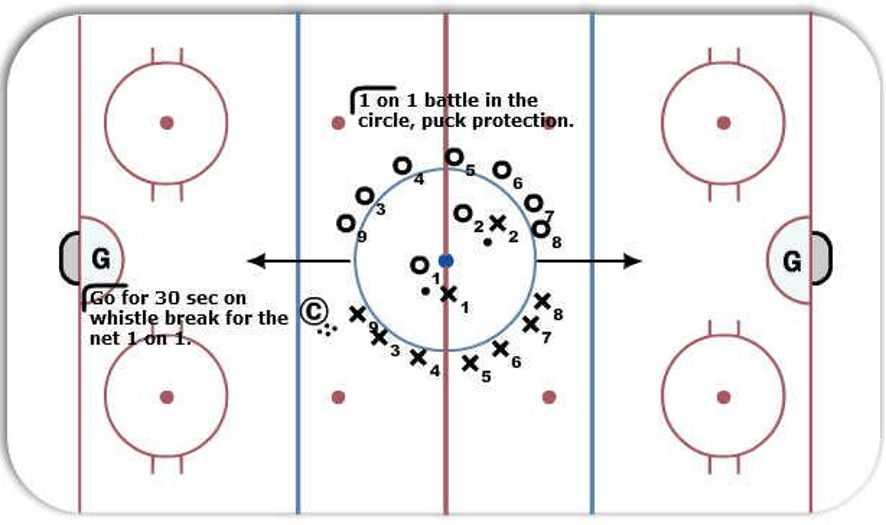 This drill was created using HockeyShare.com's Online Drill Drawing & Practice Planning Platform.
Description
2 x 1 on 1's in the circle. Focus on puck protection and moving around.

On whistle break out for the goal 1 on 1. Finish with shot and rebound.


Notes: Players surround circle to keep pucks in play.

Category: 1 on 1
Tags: Puck Protection, Strength & Stability
Posted By:
conza3
(Used in 231 Plans)
Created: 2012-05-09, Last Modified 2013-06-03