This drill is currently in the trash and scheduled to be deleted soon
Goalie Shuffle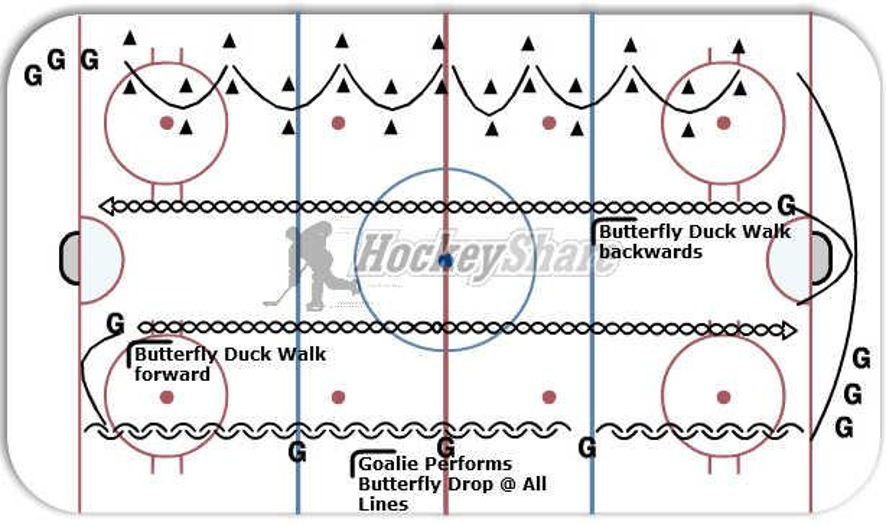 This drill was created using HockeyShare.com's Online Drill Drawing & Practice Planning Platform.
Description
Goalie Starts Rotation at any line. Then follows to the next progression until they have come full circle. Drill should take no longer than 3-4 minutes total time. Run through rotations 3 times with 1 minute breaks.
Category: Goalie
Tags: Goalie Warm Up Drill - 3 min per rotation.
Posted By:
coachsimpson
(Used in 28 Plans)
Created: 2012-05-01, Last Modified 2013-06-03