This drill is currently in the trash and scheduled to be deleted soon
Set / Save / Recover / Control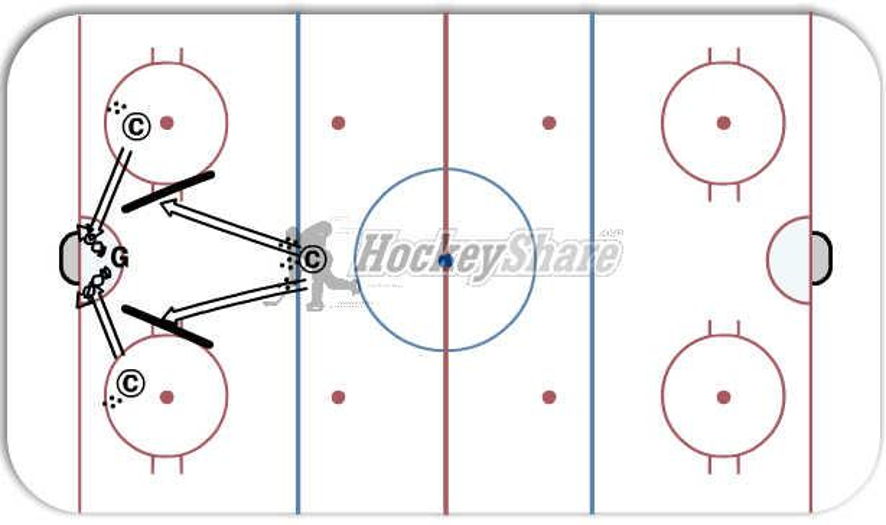 This drill was created using HockeyShare.com's Online Drill Drawing & Practice Planning Platform.
Description
Coach at BL fires shot low to deflection blocks.
Goalie Makes Save & Recovers to post closest to COACH 2.
Coach 2 fires shot low to post side during butterfly recovery.
Goalie needs to control 2nd shot and cover or send to off-pressure corner.
Category: Goalie
Tags: Coach, Deflection, Save, Recover, Butterfly, Save, Control
Posted By:
coachsimpson
(Used in 38 Plans)
Created: 2012-08-13, Last Modified 2013-06-03