This drill is currently in the trash and scheduled to be deleted soon
Goalie Butterfly Rebound Pad Slides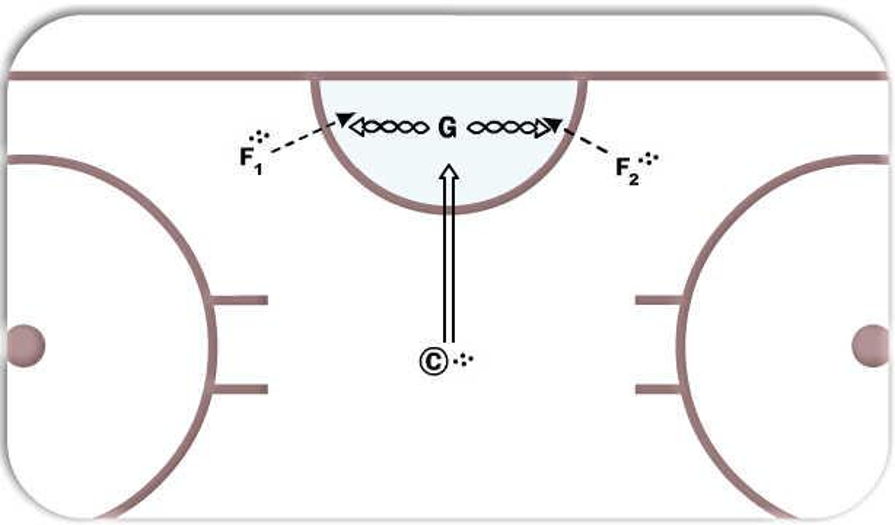 This drill was created using HockeyShare.com's Online Drill Drawing & Practice Planning Platform.
Description
1. Goalie lines up in center of crease.
2. Coach at top of slot sends low shot at goalie.
3. Goalie makes butterfly save and makes a butterfly slide to either of the forward shooters acting as rebounds.
4. Forwards take rebound shot. Goalie makes saves and covers up puck.

Category: Goalie
Tags: Single push across net., Plant sliding foot behind post., Keep goal stick covering 5 hole will sliding.,
Posted By:
Cowboywesty
(Used in 62 Plans)
Created: 2012-08-13, Last Modified 2013-06-03