This drill is currently in the trash and scheduled to be deleted soon
Passing Medley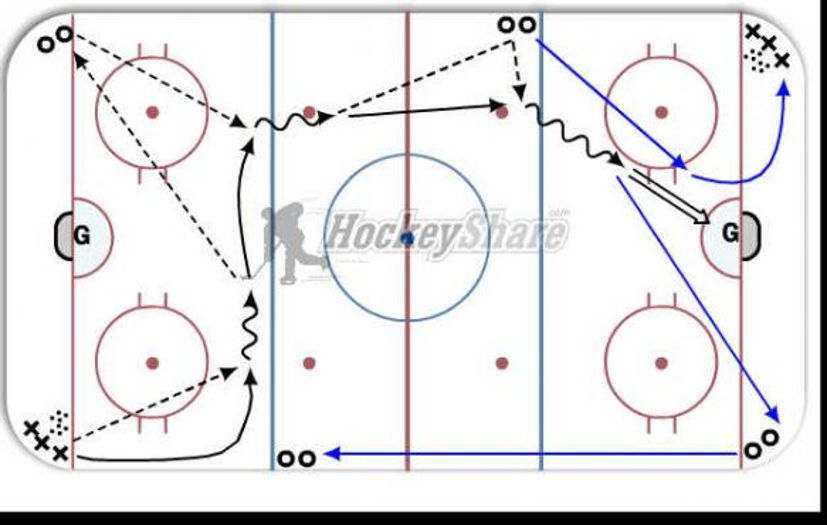 This drill was created using HockeyShare.com's Online Drill Drawing & Practice Planning Platform.
Description
1) Player leaves corner and receives pass from next player in line (hard, crisp and tape-to-tape!).
2) Player then takes a few strides and passes to O in the opposite corner and gets it back give-and-go.
3) Player executes a give-and-go with O on the far blue line.
4) Player takes a few strides and takes a shot on goal.
5) Player then skates to the opposite corner.
6) Players rotate as shown in BLUE.
Category: Passing
Tags: Passing, Full Speed
Posted By:
coachduello
(Used in 0 Plans)
Created: 2011-08-02, Last Modified 2013-06-03