This drill is currently in the trash and scheduled to be deleted soon
5 Point Shooting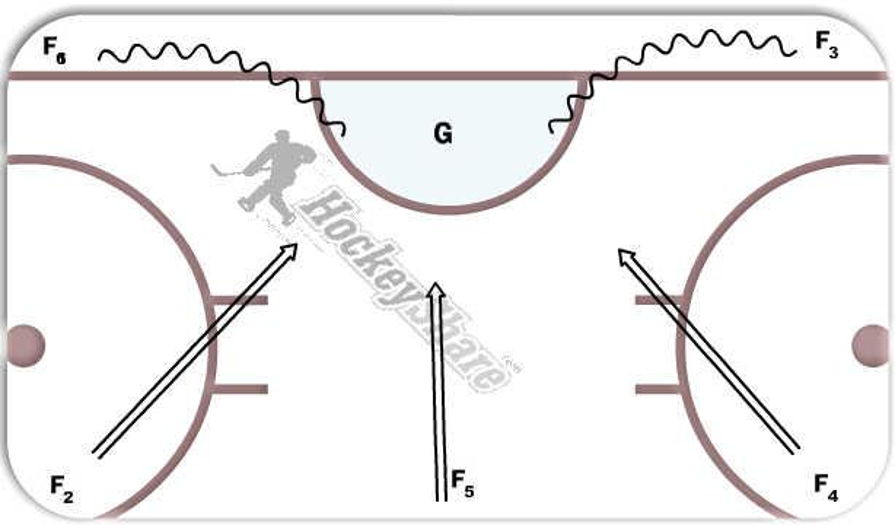 This drill was created using HockeyShare.com's Online Drill Drawing & Practice Planning Platform.
Description
F1 - walk in net drive
F2 - Shot
F3 - walk in net drive
F4 - Shot
F5 - Shot or walk in

Wait for goalie to get square before shooting.

Speed and saves at a premium.
Category: Goalie
Tags: Movement,
Posted By:
BDGoaltending
(Used in 110 Plans)
Created: 2012-10-17, Last Modified 2013-06-03