This drill is currently in the trash and scheduled to be deleted soon
2 on 0, 3 different pass drill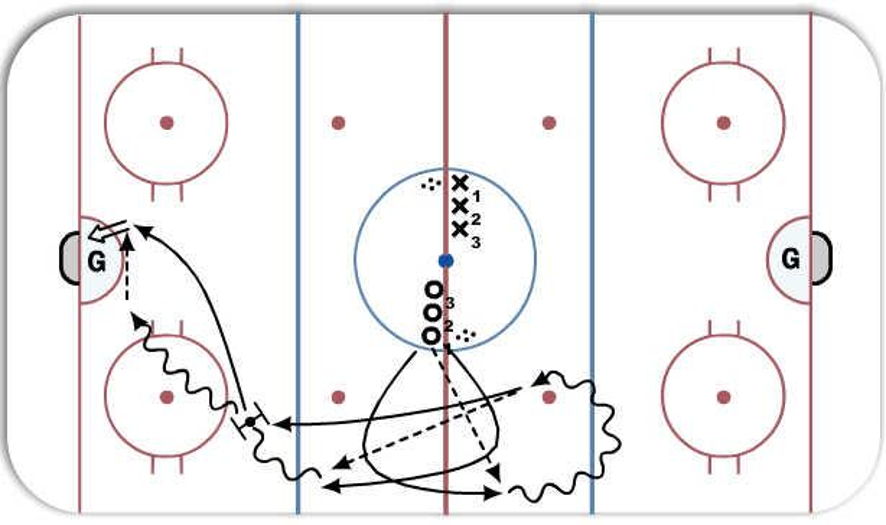 This drill was created using HockeyShare.com's Online Drill Drawing & Practice Planning Platform.
Description
O1 starts without puck and sweep to the boards, gets pass from O2. O2 sweep in the other direction along the boards and gets a long pass from O1. (passangle!!). O1 follows O2 an gets a droppass -> 2 on 0
Notes: great pass drill!!
Category: Passing
Tags: 1x pass from side, 1x deep pass, 1x drop pass
Posted By:
Coach D.
(Used in 127 Plans)
Created: 2012-11-07, Last Modified 2013-06-03