This drill is currently in the trash and scheduled to be deleted soon
2 on 0, skating / passing drill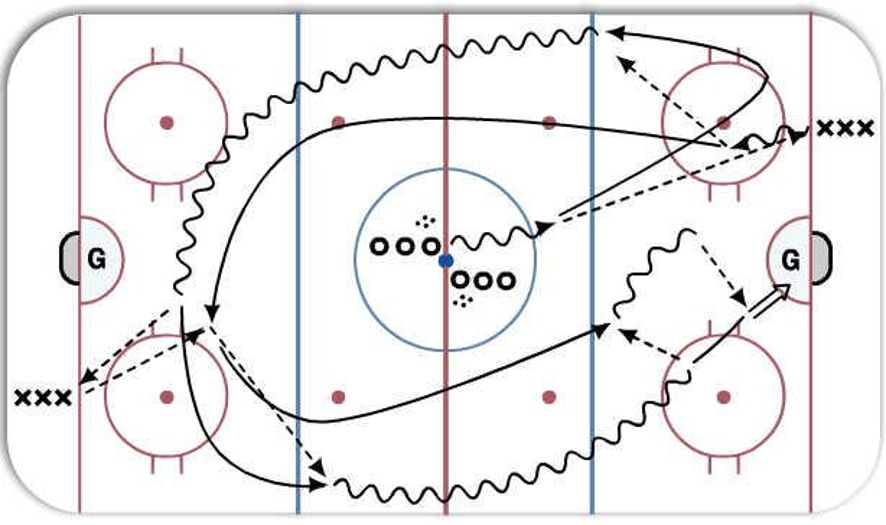 This drill was created using HockeyShare.com's Online Drill Drawing & Practice Planning Platform.
Description
O1 starts from centerice with puck an pass to X1, O1 goes deep, open-up at the board and gets the puck back from X1 (passangle!), O1 skates down the ice, X1 follows him with full speed, O1 passes to X in the corner, who passes to X1, who passes quick to O1, O1 skates with X1 for a 2 on 0 - rebound!
drill on both ends at the same time
Notes: 6 players in action
Category: Passing
Tags: passing / skating at full speed
Posted By:
Coach D.
(Used in 97 Plans)
Created: 2012-11-07, Last Modified 2013-06-03