This drill is currently in the trash and scheduled to be deleted soon
3 Shot drill with Pad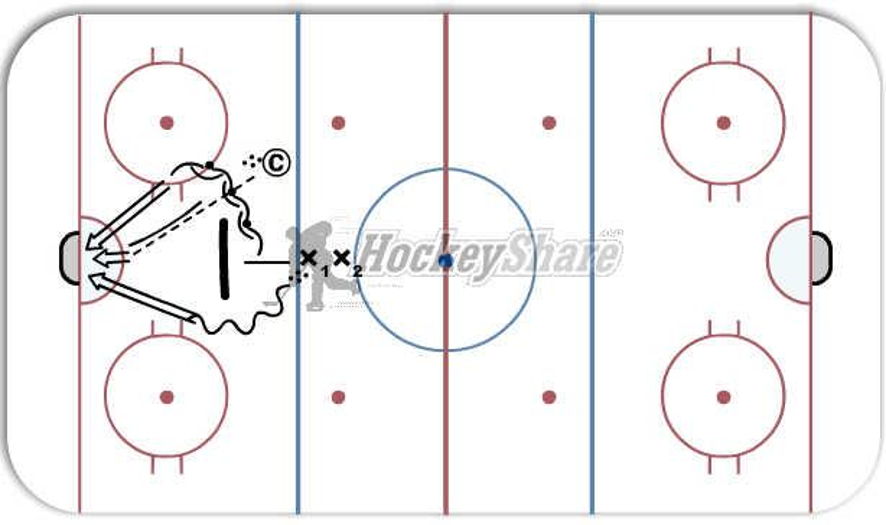 This drill was created using HockeyShare.com's Online Drill Drawing & Practice Planning Platform.
Description
1st shot - player moves around pad and takes forehand shot.
2nd Shot player digs puck off pad and skates backward past pad for shot.
3rd shot player goes to front of net and gets pass that they must turn and shoot.

Category: Shooting
Tags: Shooting and movement with puck
Posted By:
Meloche
(Used in 70 Plans)
Created: 2012-09-19, Last Modified 2013-06-03