This drill is currently in the trash and scheduled to be deleted soon
Two Side Cycle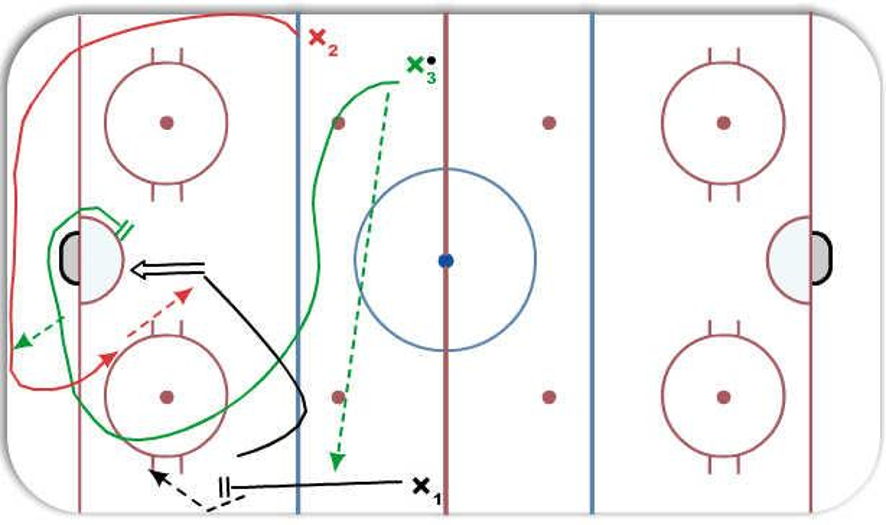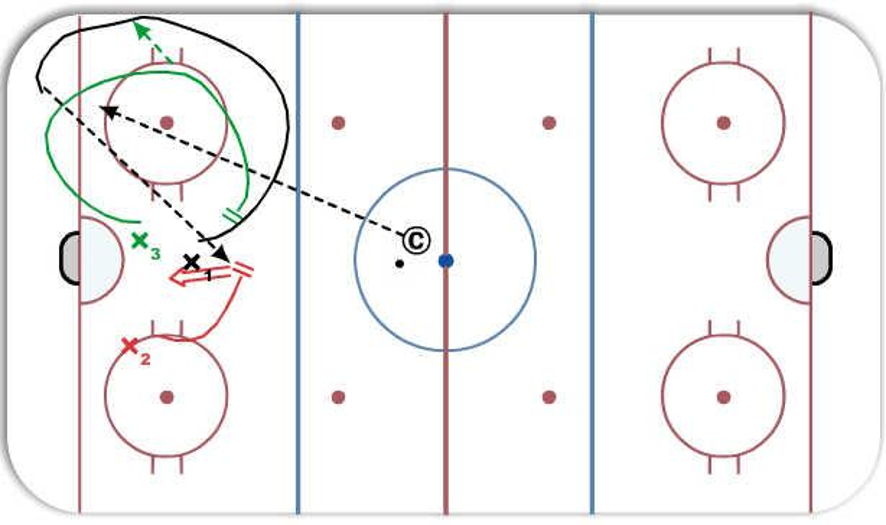 This drill was created using HockeyShare.com's Online Drill Drawing & Practice Planning Platform.
Description
Part 1) X3 fires a hard cross-ice pass to X1 and cuts across the blue line. X1 enters the zone full speed and stops (delays) at the top of the circle along the wall and chips the puck softly down the wall. X3 cuts into the zone and picks up the puck. X2 drives hard along the wall behind the net. X3 leaves a drop pass for X2 - X3 continues to the weak-side post. X1 fills the high lane and drives the net. X2 passes to X1 for a shot - X2 stops near post for a rebound.

Part 2) C dumps a new puck into the opposite corner. X3 picks up the puck and cuts up the near wall. X1 goes to high support position and then drives down the wall. X3 leaves a drop pass for X1. X2 fills high slot lane, then quickly drives to the net. X3 fills high slot. X1 passes to X2 or X1 for a shot.
Category: Passing
Tags: Cycle, Drop Passes, Chip Play, High Slot Coverage
Posted By:
HockeyShare Drills
(Used in 133 Plans)
Created: 2012-10-09, Last Modified 2013-06-03