This drill is currently in the trash and scheduled to be deleted soon
Give n Go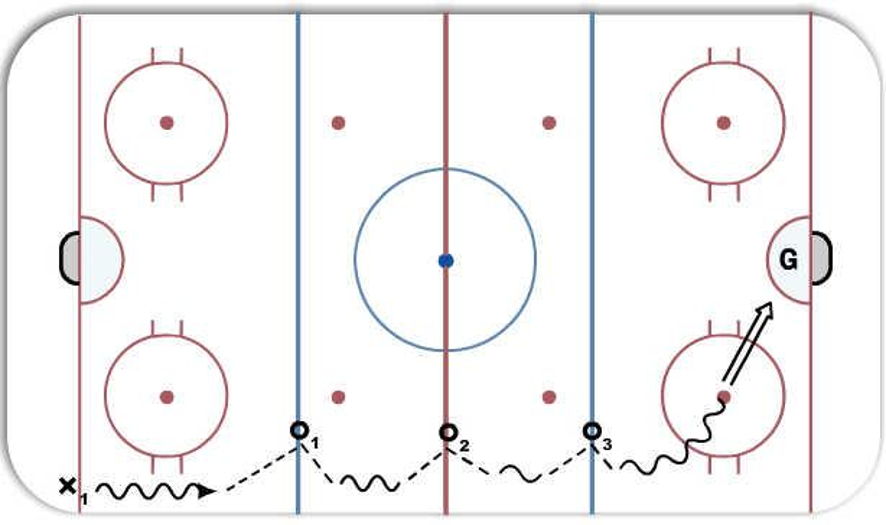 This drill was created using HockeyShare.com's Online Drill Drawing & Practice Planning Platform.
Description
X1 starts skating up the boards, passes to O1 who gives it right back, skates up and passes to O2 who gives it back, skates to O3 who gives it right back and then goes in to shoot on net. When O1 is done shooting and getting the rebound, they then go and take O3's spot passing. Then to O2, then O1, then back in line. Should be done on both sides so players can work on forehand and backhand. Also may want to start with two passers right away instead of 3, especially with younger, less experienced players.
Notes: Can be done on the other side at the same time if you have enough players and multiple goalies.
Category: Passing
Posted By:
adaly227
(Used in 7 Plans)
Created: 2017-01-08, Last Modified 2017-01-08