This drill is currently in the trash and scheduled to be deleted soon
Nets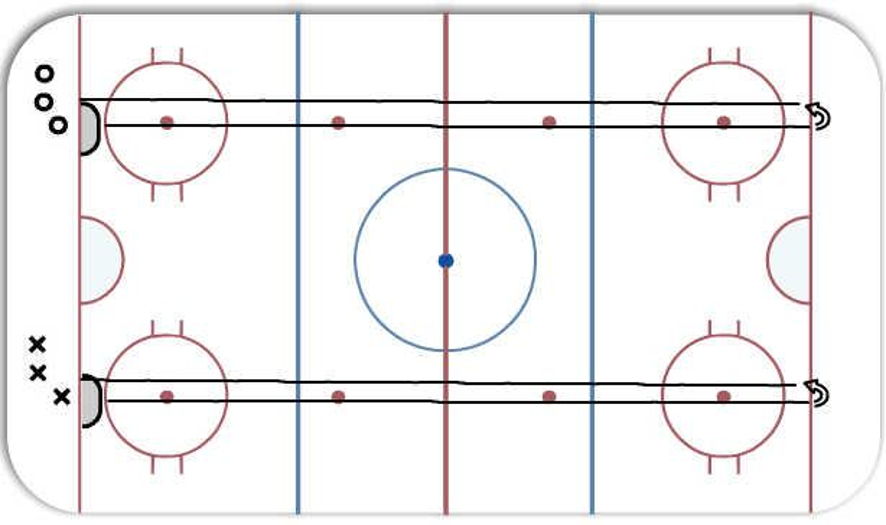 This drill was created using HockeyShare.com's Online Drill Drawing & Practice Planning Platform.
Description
X and O start at the same time, they both push the net to the opposite goal line and back. They hand it off to the next person in line and then they go. Its a relay race to see whose team finishes first.
Notes: After having individuals do it, you can have their separate teams push the net down and back together. This makes them have to communicate and strategize since their is a lack of room for everyone.
Category: Skating
Posted By:
adaly227
(Used in 14 Plans)
Created: 2017-01-08, Last Modified 2017-01-08