This drill is currently in the trash and scheduled to be deleted soon
Perpetual Pass and Power Turn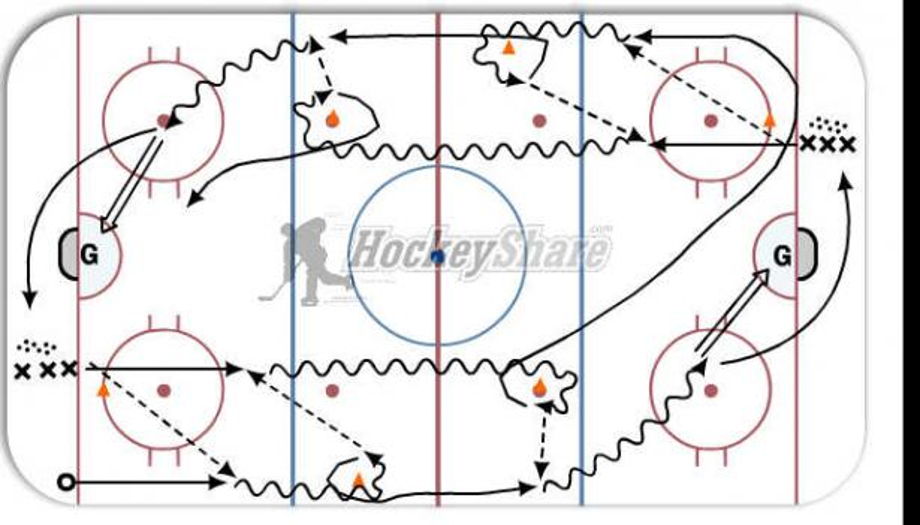 This drill was created using HockeyShare.com's Online Drill Drawing & Practice Planning Platform.
Description
O skates and receives pass from X, who then starts skating. O power turns around the cone and passes back to X. Players follow the route as shown, drill is perpetual.
Run both sides at the same time.
Category: Skating
Tags: Credit to Weissie
Posted By:
coachduello
(Used in 0 Plans)
Created: 2011-08-26, Last Modified 2013-06-03