This drill is currently in the trash and scheduled to be deleted soon
Quick NZ Cutback - 1v1 Progression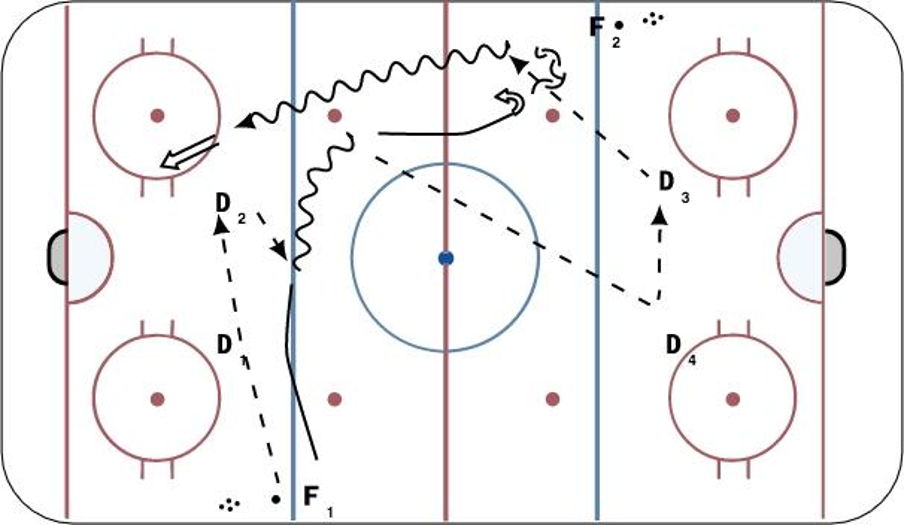 This drill was created using HockeyShare.com's Online Drill Drawing & Practice Planning Platform.
Description
F1 passes to D1, D1 passes to D2. F1 swings center NZ route and gets pass back from D2. F1 makes a pass to the weak side D (D4) and cuts back up the wall. D4 passes to D3. D3 returns the puck to F1 who enters the zone vs D2 1v1.
Notes: Drill can run simultaneously from both sides.
Category: Passing
Tags: Puck Movement, Regroup, NZ Patterning, 1v1
Posted By:
Kevin
(Used in 2 Plans)
Created: 2017-04-17, Last Modified 2019-11-26