This drill is currently in the trash and scheduled to be deleted soon
1/2 Ice Give & Go Catch & Shoot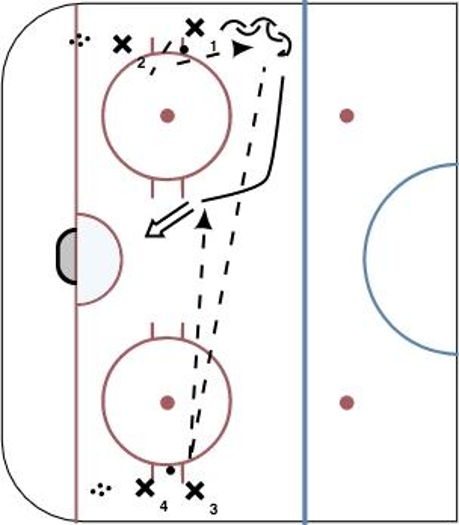 This drill was created using HockeyShare.com's Online Drill Drawing & Practice Planning Platform.
Description
X1 begins backwards and performs quick one-touch passes with X2. Once X1 gets close to the blue line they pass across ice to X3 who quickly returns the pass to X1 for a shot in the slot.
Notes: Drill works well for skill development session warmups. Focus on quick shot releases and hard passes.
Category: Passing
Tags: Warmup, Catch & Shoot, One-Touch Passing, 1/2 Ice
Posted By:
HockeyShare Drills
(Used in 37 Plans)
Created: 2017-05-22, Last Modified 2019-11-26