This drill is currently in the trash and scheduled to be deleted soon
Skill Dev: Double High Seam Cut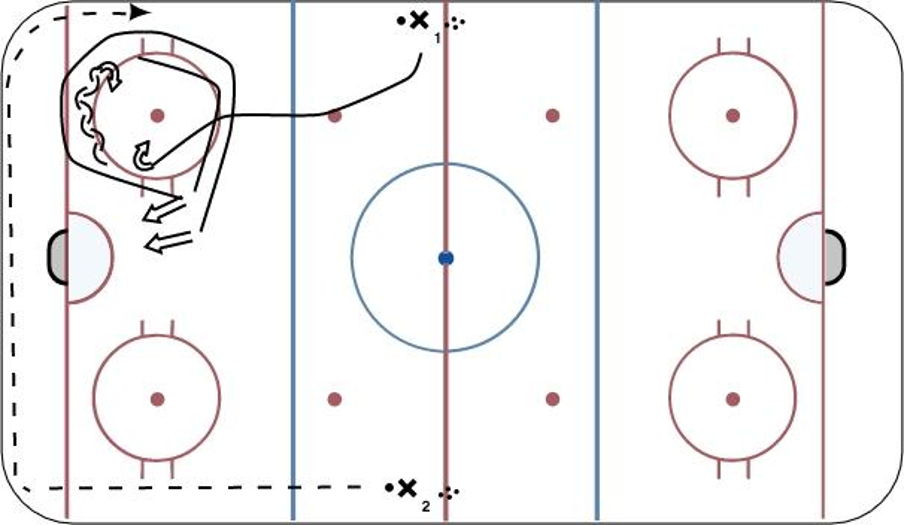 This drill was created using HockeyShare.com's Online Drill Drawing & Practice Planning Platform.
Description
X1 enters the zone on the dot line - threatens to the middle, then takes the open space in the corner (pivot to remain facing the middle of the ice). X1 cuts up the 1/2 wall then explodes to the middle of the ice for a shot.

X2 fires a puck around the wall, X1 recovers the wrap on the 1/2 wall and cuts hard to the middle for a second shot.
Notes: Focus on ice vision and proper wrap handling techniques
Category: Shooting
Tags: delay, high seam, wrap around, ice vision
Posted By:
HockeyShare Drills
(Used in 3 Plans)
Created: 2017-06-16, Last Modified 2019-11-26