This drill is currently in the trash and scheduled to be deleted soon
corner attack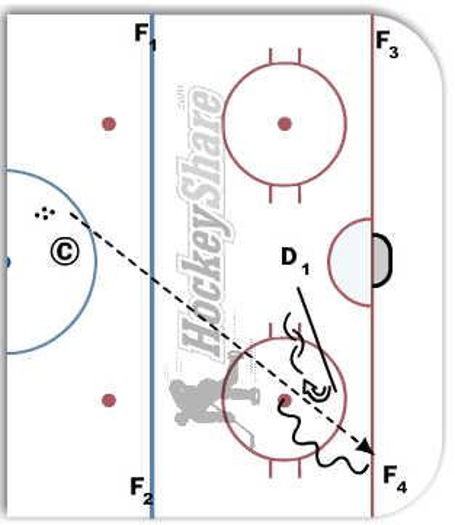 This drill was created using HockeyShare.com's Online Drill Drawing & Practice Planning Platform.
Description
Forwards start in the 4 corners of the zone. On whistle coach passes to one of the F. D skates towards the F, pivots and defends the slot.

F attacks the slot trying to get into the "house" for a shot. No Long shots.
Category: Competitive
Tags: D protect the house., F don't move until the puck is on their stick., D plays the body and position between the puck and the net.
Posted By:
fosterhewitt
(Used in 72 Plans)
Created: 2013-01-07, Last Modified 2013-06-03